4 minute reading time.
During such a tumultuous time, adopting a game plan to nurture your mindset will not only help you become comfortable with uncertainty and all variables out your control, but it will also make your love for yourself and your community stronger. There is no manuscript for this, and having that deep empathy and understanding for yourself and each other's circumstances is needed now more than ever. It's a time where all the energy, enthusiasm, and vitality that had previously come so naturally is now hard to find, but we must push through. We need to take care of ourselves as we can't practice compassion with others if we don't treat ourselves kindly.
So start making improvements today, here's is a collection of natural, everyday mental wellbeing activities you can try right to improve your mental wellbeing.
HEALTHY BODY, HEALTHY MIND.
We have all heard it before; taking good care of your body is one of the most important ways to improve your mental wellbeing. Physical activity releases sweet, feel-good chemicals into the body, like endorphins and serotonin that fill the body with energy. These chemicals create better moods, better energy, better memory, and better attention. A healthy body provides the foundation for your mind to function at its best.
TRY A FREE ONLINE EXERCISE CLASS
Find free to watch exercise classes, like fitness blogger content, old 80s aerobics classes on Youtube, or start a unique course of your own and challenge your friends to a dance-off session.
CONNECT MORE, BUILD MEANINGFUL RELATIONSHIPS.
As humans, we rely on social connections; staying connected helps us manage stress. Now that we all live more independently, keeping in touch with friends, family, and neighbors are more important than ever. We need to reach out to who may need support or company, ask each other how we are, doing a little human kindness can go a long way. There are plenty of ways to make connections meaningful from your favourite rest spot.
SCHEDULE CATCHUPS
Build regular catch-ups with friends on video communications platforms like Zoom into your routine, whether it be weekly, monthly, or more. Setting a proper date is a great way to see more of your friends, more time to laugh and relax.
CONNECT WITH YOUR LOCAL COMMUNITY
There are all sorts of ways to connect with your community. You could join a community group on Facebook, volunteer your time at a hospital or animal shelter, offer to help your neighbour with chores like gardening or grocery shopping. Another way is to visit Meetup.com to join a local group that matches your interests and find out virtual session dates to connect with others about what you love.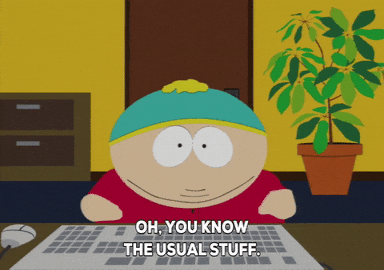 JOIN A CLUB
Join an online interest club or start one with your friends and share your thoughts with like-minded people. Find one at sites like Reddit, join an online book club, or ask your community if they're interested.
KEEP LEARNING AND TRY SOMETHING NEW.
Keeping your mind engaged with knowledge and experiences is an integral part of your wellbeing. It could be as easy as doing a Sudoku, learning a new skill through an online tutorial, or listening to an informative podcast. Doing regular challenges creates positive mental pathways and refreshes old or unhelpful thought patterns. It's crucial to spend your downtime in a way that makes you feel fulfilled instead of allowing time for negative thoughts to take hold.
DEVELOP YOUR SKILLS
Spend time developing your skills, be it professional or taking up a new hobby. You could start a short course, join an online career group, or watch tutorial videos to build up skills for your passion. Keeping your brain active by losing yourself in learning something you enjoy.
CREATE SOMETHING NEW
Being creative and building something from scratch will have a positive effect on your wellbeing. The opportunities here are endless, begin a colour-in book, cook a nice meal, or build a phone app, its about exploring new activities that revitalize your mental health. Search for an online DIY class or just get out your tools and let the creative juices flow.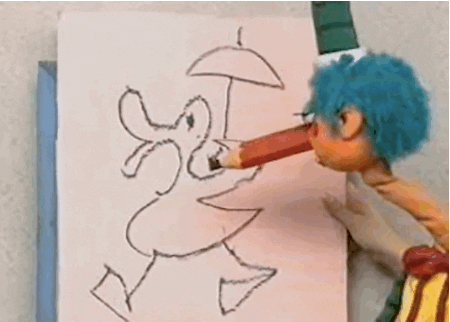 ENJOY CULTURE
You currently can't leave the house to experience art and culture, but you can explore virtual exhibits and watch performers from your couch. Learn about history with sites like Google Arts and Culture, NASA, or find your favourite artist's social accounts and watch comedy and music performances.
BE MINDFUL OF THE WORLD AROUND YOU, BE PRESENT.
Mindfulness is about connecting with your immediate thoughts and feelings without judging them. By directing attention to the present, you will likely worry less about the past or what might happen in the future, where focus goes, energy flows.
PRACTICE MINDFULNESS
You can practice mindfulness anytime by taking a deep breath, then allowing yourself to focus only on what is happening in both in the world around you and your mind. Every day is a new opportunity to focus on self-development and becomes kinder to yourself.
SHOW GRATITUDE
Challenge negativity with gratitude by building the habit of acknowledging the reasons you are grateful. The more you make an effort to notice the many reasons you are thankful, especially at times when you are full of resentment, the lighter life will become. Eventually finding gratitude in all aspects of life even when you're feeling frustrated.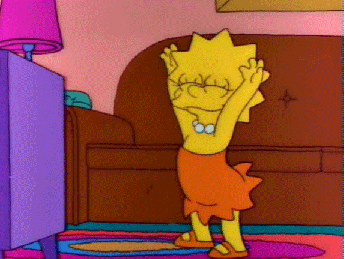 NOT ALL HEROES WEAR CAPES.
Social distancing, social isolation, and quarantine is a challenge for all, we are social creatures, so this is an unnatural state of being. But if we perceive them as an essential way to save people's lives, we understand we are staying home for the wellbeing of others. The next couple of months will test our humanity, but remember, by staying at home, you are saving people's lives and protecting yourself. It's the time to go slow, nurture your mindset, and find love for yourself and your community.
Latest Posts